Creating An Archive (zip file)
XeikonPrints.com accepts a wide range of image files: .tif, .ps, .eps, .pdf, and .jpg and compressed archives: .sit, .tar and .zip. A compressed archive is a like a suitcase for files - like a folder, but it's own singular file. While a folder is more of a reference to a group of files, an archive is actually one file that contains many files.
Our system can only take one file upload at a time, creating an archive of many files will allow you to upload many files at once.
---
Creating an archive (ZIP) file is essentially the same with a MAC or PC computer. First create a new folder on your desktop and name it with something related to your project.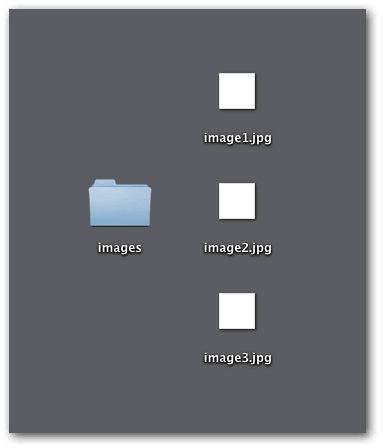 Next find all of the images that need to be in the archive for uploading to your order. Copy and paste your files into the folder you created on the desktop. Please DO NOT CUT your files, you will not want to send the only copy of your file to us or anyone, make sure to make a copy for uploading.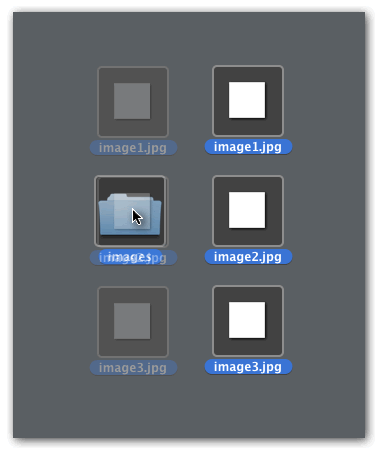 Right click on PC or control+click on a Mac the folder you created on your desktop and a menu will appear.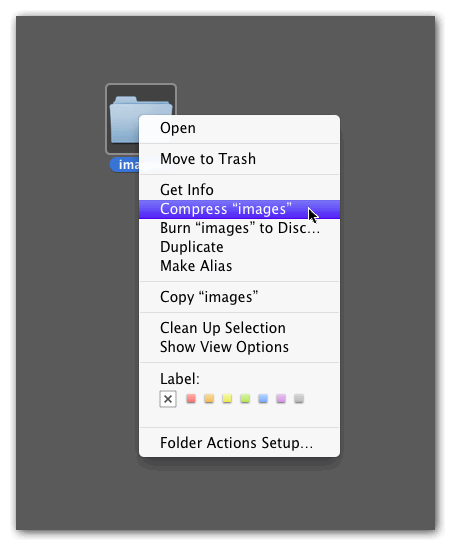 On a Mac OS 10.3 and 10.4 the menu will read "Create Archive", while 10.5 and above will read "Compress".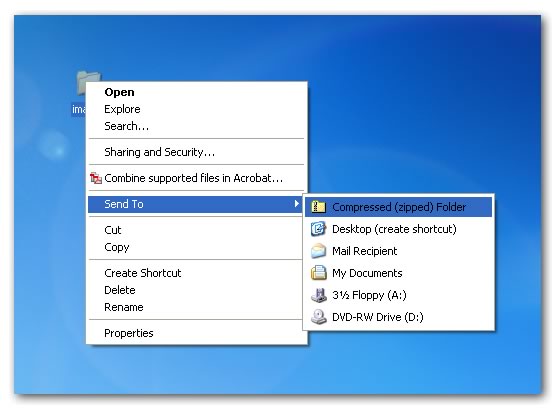 On a PC, Windows XP and above, select "Send To" and then "Compressed (zipped) Folder".
You will now see a file labeled something like "YourImages.zip" on your desktop.
That's it! Now you can upload many files at once with our file upload service.